T H E O F F I C I A L W E B S I T E
Sign up for my newsletter.
Enter your email address​​​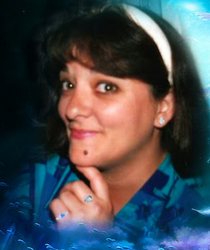 Check out the "Danika's Planet" book trailer.
"When we do the best that we can, we never know what miracle is wrought in our life,
​or in the life of another".
Helen Keller
You can send us your prayer requests by filling out the form below.
Comment





​​​​
​​Name
​
Email​​







1 Chronicles 16:11


Look to the LORD and his strength; seek his face always.



Psalm 4:1


Answer me when I call to you, O my righteous God. Give me relief from my distress; be merciful to me and hear my prayer.

Romans 8:26
In the same way, the Spirit helps us in our weakness. We do not know what we ought to pray for, but the Spirit himself intercedes for us with groans that words cannot express.



Philippians 4:6


Do not be anxious about anything, but in everything, by prayer and petition, with thanksgiving, present your requests to God.​​



1 Thessalonians 5:17


Pray continually​​.